Surviving a Major Snowstorm
When we think of natural disasters, we imagine earthquakes, tsunamis, hurricanes and twisters. We often don't consider the impact that a major snowstorm can have on our homes and our lives and yet there are fatalities every year caused by deadly blizzards. Power outages can compromise our safety and if we are travelling when a storm hits, we may be stranded in our cars and are in danger of extreme hypothermia, which can lead to death if not treated immediately. Being prepared for extreme weather, particularly freezing conditions that accompany snowstorms, can mean the difference between life and death.
Why are snowstorms so dangerous?
Blizzards are winter storms that can be severe, with strong winds and sometimes 'whiteout' conditions and snow drifts. Occasionally severe storms affect parts of the U.S and endanger our lives. Because blizzards have winds greater than 35 mph this makes them deadly storms and we should always be aware of weather forecasts during the winter months. Blizzards cause numerous car accidents and fatalities as visibility is reduced, sometimes to less than a meter. If you need to travel, make sure your car is equipped with an emergency kit just in case you become stranded.
The icy winds accompanying blizzards can create severe wind chill factors, and this is when our bodies cool down to dangerously low levels, resulting in frostbite and even hypothermia. This leads to shivering, drowsiness, lapses of memory and exhaustion and it is essential to get medical assistance immediately. The most at risk groups from hypothermia are the very young and old and preparation is needed to keep them warm if a snowstorm is on its way.
Heavy snowstorms are extremely dangerous and can lead to an emergency situation when a region is paralyzed for a number of days. This is because supplies are immobilized and emergency services cannot reach affected areas. Heavy snow can also lead to power lines falling down and trees and buildings being knocked down. In rural areas, communities are isolated with no help and avalanches are a real risk to mountain regions.
The first 72 hours
In emergency situations such as these, it can take 3 days for rescue services to reach the area, or for power to be restored. Shelter and water are the most important tools for survival, and if the outside temperatures plummet to below freezing, warmth is essential. Keep blankets handy and have a supply of thermal layers in your home or car to keep you warm. If you lose all power, you need to find ways of keeping warm.
Whilst healthy people can survive for weeks without food, in a snow or ice storm keeping your strength up is essential and food gives you energy and this in turn will help to keep you warm. If you have no means of heating food, make sure you prepare by having canned or packaged ready to eat fruit, vegetables and meat as well as canned juice and soup. High-energy foods are a good idea, such as peanut butter, crackers and cereal bars and you should consider food for infants and elderly relatives living with you too. Food should be non-perishable and try to include sugar as well as salt and pepper in your emergency stock. Remember can openers too and keep them in the same place as your food store.
An emergency kit is vital in these situations. Make sure you have enough warm clothing, and first aid including enough medication for any members of the family who are on prescriptions. Being prepared is the key to survival.
Respecting Mother Nature
By respecting the weather and understanding that we are all at risk from natural disasters, we can cope with unpredictable and sometimes life threatening situations. Snow is a force of nature that we know well; many of us live in snowy conditions during the winter months and enjoy this weather because we are equipped for it with winter tyres and insulated homes. Snow is a great attraction for winter holidays too, with skiing vacations being popular for all the family. Preparation is important if you want to enjoy the snow however. Make sure you are equipped with appropriate clothing whenever you are outside. For example the right kit for ski holidays is vital because you will be exposed to low temperatures and icy conditions as you traverse the slopes. As Iglu Ski explain, whichever end of the season you book for, there may still be 'major snow fall and whiteouts for which you need to cater'.
Many of us believe that snowstorms are fairly harmless and do not compare with other major natural disasters, but the freezing temperatures and immobilization of communities make snow a deadly force to contend with, and we all need to be prepared.

Emergency Zone Severe Weather Winter Kit
Click to enlarge image(s)
Emergency Zone Severe Weather Winter Kit
Don't get caught in an emergency without being prepared! Disasternecessities presents the high quality, low price Emergency Zone Severe Weather Winter Safety Kit provides you with protection, safety, and security.
Contents:
Organization
1 Organization Backpack

1 Waterproof Pouch
Lighting and Communication
1 Weatherband Radio

1 Dynamo Flashlight

1 8 Hour Lightstick
Heat and Weather Protection
2 Reflective Sleeping Bag

2 Emergency Poncho

1 Tube Tent

6 Candles

1 Strike It Metal Match

1 Firestarter Kindling (box of 12)
Food and Water
2 3600 Calorie Food Bar

12 4.2 oz Water Pouches

1 Water Purification Tablets (bottle of 50)

1 Collapsible 8L Water Container
First Aid and Sanitation
1 99 Pc First Aid Kit

2 N95 Masks

2 Toothbrush

1 Toothpaste

1 Comb

1 Washcloth

1 Tissue (10 pack)

6 Wetnaps

1 Shampoo

1 Toilet Paper
Emergency Supplies
1 Multi-tool Knife

1 Folding Saw

1 Duct Tape

1 Nylon Ties

1 Waterproof Notebook

1 Pencil

1 Safety Goggles

1 5-in-1 Survival Whistle

1 50 ft Rope

1 Work Gloves (pair)

1 Emergency Preparedness Guide
SERVICE - VALUE - QUALITY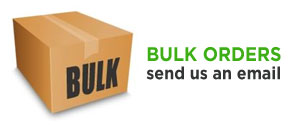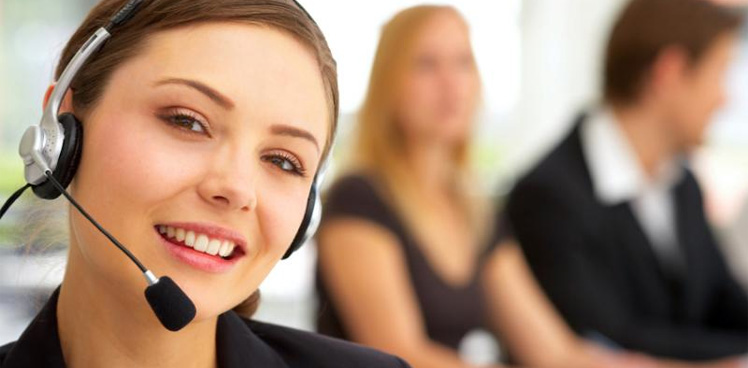 help@disasternecessities.com - 4
35-503-4169
Earthquake – Tornado – Hurricane – Tsunami - Fire – Terror – Flood – Zombie Apocalypse
Are you prepared?

Customer Reviews
Winter Kits
Arrived quick and is a sturdy product. Happy to have this in my car.