Click Add to Cart to order this product

Mayday AM FM Solar Dynamo Radio With Light and Cell Charger
Click to enlarge image(s)
Mayday AM FM Solar Dynamo Radio With Light and Cell Charger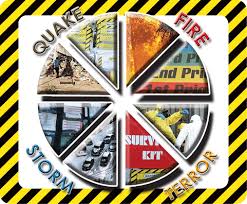 Don't get caught in an emergency without being prepared! Disasternecessities presents the high quality, low price, great value safety and protection Mayday Emergency Preparedness Disaster Survival Gear.

Converts Free Solar Energy for rechargeable lantern, blinking light and FM radio for indoor or outdoor use activity. These units also have a hand generator when solar power is not available. Great for power failures - IT NEVER NEEDS BATTERIES - IT ALWAYS WORKS. Both Units perform the same functions, the C/78F is more compact for tight storage situations.
Solar AM / FM Radio

Mobil phone Charger

Hand Crank Dynamo

Lighting LED

Blink / Siren

Includes connectors for cell phones. Also has 3 Super Bright LED lights and Red Flasher with Siren.
The DisasterNecessities name provides you protection, safety, and security with dedicated customer service!
LOW PRICE GUARANTEE! WE WILL NOT BE UNDERSOLD!

help@disasternecessities.com - 435-503-4169

Earthquake – Tornado – Hurricane – Tsunami - Fire – Terror – Flood – Zombie Apocalypse
Are you prepared?