Click Add to Cart to order this product

Mayday Deluxe Emergency Backpack Kit - 1 Person
Click to enlarge image(s)
Mayday Deluxe Emergency Backpack Kit - 1 Person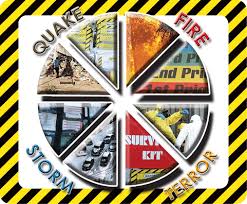 Don't get caught in an emergency without being prepared! Disasternecessities presents high quality, low price, great value safety and protection Mayday Emergency Preparedness Disaster Survival Gear.

The DisasterNecessities name provides you protection, safety, and security with dedicated customer service

Mayday Deluxe Emergency Backpack Kit - 1 Person

1 Person Kit (KEX1)
weight 8 lbs
1 - Backpack
1 - 2400 Calorie Food Bar
1 - Solar Blanket
6 - Pouches of Water
1 - Dust Mask
1 - Poncho
Each Backpack Kit Also Includes:
1 - Flashlight
2 - Alkaline "D" Batteries
1 - 2 Person Tent 1 - 50' Nylon Cord
1 - 12 Hr. Light Stick
1 - 54 Piece First Aid Kit
50 - Water Purification Tablets
50 - Waterproof Matches
1 - Utility Knife 1 - 5 N 1 Whistle
1 - AM/FM Radio with Batteries
1 - Camper's Stove
1 - Pair Leather Palm Gloves

The Disasternecessities name provides you protection, safety, and security with dedicated customer service!
LOW PRICE GUARANTEE! WE WILL NOT BE UNDERSOLD!

help@disasternecessities.com - 435-503-4169

Earthquake – Tornado – Hurricane – Tsunami - Fire – Terror – Flood – Zombie Apocalypse
Are you prepared?

Customer Reviews
My Favorite
No doubt about it Mayday is my favorite 72 Hour Kit. I like their food bars as well. Fast shipping. Thank you!
Awesome Kit
Bought one of these kits. Was amazed at how much they put into a pack. Food. Water. Something to keep your warm. This has a lot of forethought put into it.
Great and Fast Shipping
Disasternecessities.com got this to me very quickly. With the Hurricane Sandy I was determined to get prepared and got my pack early. We live in New York, and thankfully farther west so we didn't experience the same devastation. But it's dumb not to be prepared.