Click Add to Cart to order this product

Mayday 3600 Calorie Food Bar
Click to enlarge image(s)
Mayday 3600 Calorie Food Bar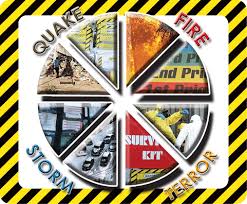 Don't get caught in an emergency without being prepared! Disasternecessities presents high quality, low price, great value safety and protection Mayday Emergency Preparedness Disaster Survival Gear.

The DisasterNecessities name provides you protection, safety, and security with dedicated customer service.
Disasternecessities personally love this Mayday 3600 Calorie Emergency Food Bar. We keep bars in all of our homes, offices, and especially in our cars in case of disaster. You never know when you are going to need emergency food, and it's just smart to have a couple of these Mayday Bars with you at all times. They are also perfect for long hikes and camping trips. This is truly one of the most important products you can invest in while seeking to protect yourself and your family from sudden and decisive emergencies.

Each Emergency 3600 Calorie Mayday Food Bar Ration is 27 ounces and is pre-cut into 9 pieces. We confirm: It has a great apple cinnamon taste, which is a plus when you have to survive on these things for 3 days in the case of a severe disaster.

We are proud to tell you that these Emergency Rations are approved by the U.S. Coast Guard as well as the Canadian Transport Department.

Mayday Emergency Survival 3600 Food Calorie Bars and have a five year shelf life and can
Withstand extreme temperature fluctuations, from (-22°F to 149°F).
AVAILABLE SIZES:
Ingredients:
Enriched Flour, Vegetable Shortening, Sugar, Corn Syrup, Soy Flour, Cornstarch, Potassium Sorbate, (Vitamins listed above), Artificial Lemon Flavoring, Artificial Vanilla Flavoring, Artificial Butter Flavoring, Artificial Coloring (Egg Shade).
The Disasternecessities name provides you protection, safety, and security with dedicated customer service!
LOW PRICE GUARANTEE! WE WILL NOT BE UNDERSOLD!

help@disasternecessities.com - 435-503-4169

Earthquake – Tornado – Hurricane – Tsunami - Fire – Terror – Flood – Zombie Apocalypse
Are you prepared?

Customer Reviews
3 Day Supply
The 3600 Calorie Mayday Food Bar is for three days. We got them in all kits because they taste the best.
Big Bars
I like the big bars the best, though they all taste the same. Apple Cinnamon flavored. These bars were great for hiking, and I keep them in the office and in my car.